Archicad BIM Manager Certification Program
Course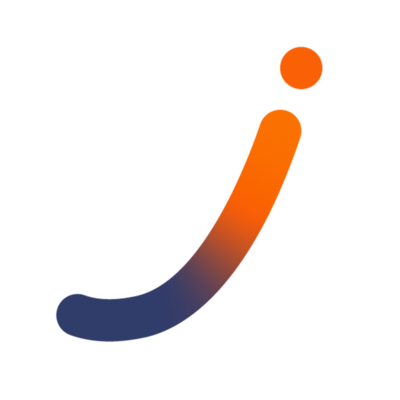 Graphisoft Learn
For information on how to enroll in this course, click below.
Contact us
About
▶︎ Format: certification program

Join us online and become a Graphisoft Certified Archicad BIM Manager.

If you are an existing BIM Manager / BIM Coordinator or aspiring to become one, this is a great opportunity to get up-to-date with all the new BIM standards and best practices. Attend a 10-week, fun and interactive online program packed with presentations, advice and virtual activities.
See the available BIM Manager courses here!



Graphisoft BIM Manager Program
If you are an existing BIM Manager / BIM Coordinator or aspiring to become one, this is a great opportunity to get up-to-date with all the new BIM standards and best practices. Attend a 10-week, fun, and interactive online program packed with presentations, advice, and virtual activities. Learn from experienced Graphisoft trainers and former BIM Managers, everything you need to know to manage an Archicad-based BIM office; from setting up projects, to collaborating with consultants, to managing people and processes. Meet virtually other fellow practitioners and share your experiences of working on BIM projects using Archicad. Pass the tests to earn a globally recognized Graphisoft certificate.
Localized versions (other languages)
We offer the BIM Manager Program in 6 languages.
Please, check the BIM Manager Program website ( https://bimmanager.graphisoft.com/ )  if you would like to attend this program in English, Spanish, Portuguese, Japanese, Hungarian, or Italian.
Online Delivery Information
The online program will last for 10 weeks and it will include 3 modules: BIM Office Management, Archicad Template Creation, and BIM Project Coordination.
Each module will include 2-4 submodules. The total of submodules will be 10 and each submodule will be available each week, to match the duration of the course. Each submodule will comprise of pre-recorded self-paced sessions and live meetings with the trainers. Some modules will include presentations from guest speakers, who will share their experience of using Archicad on BIM-enabled projects from various aspects. Several types of resources (such as handouts, which elaborate on what was discussed during the live meetings, BEP/EIR templates, Archicad files, etc), will be available for attendees to download and study at their own pace.
The self-paced sessions need to be completed within the week they belong to. The live meetings will be offered on the same day every week. For attendees who will not be able to attend the live meetings, recordings will be made available, to watch at a later time.
In total, attendees are expected to dedicate 3-4 hours each week to watch the self-paced sessions and attend the live meetings. An extra 3-4 hour engagement per week will be required for the completion of quizzes, exercises, and studies.
At the end of each week, there will be a theoretical quiz, practical exercise, or group project. There will also be a 10-week long individual project, expected to be submitted after the end of the course. The overall result of the quizzes/exercises/projects will be considered for certification. Successful candidates will be awarded the Archicad BIM Manager Certificate which will be valid for 2 years. If consent is provided, all successful candidates will be added to the searchable Archicad BIM Manager database here.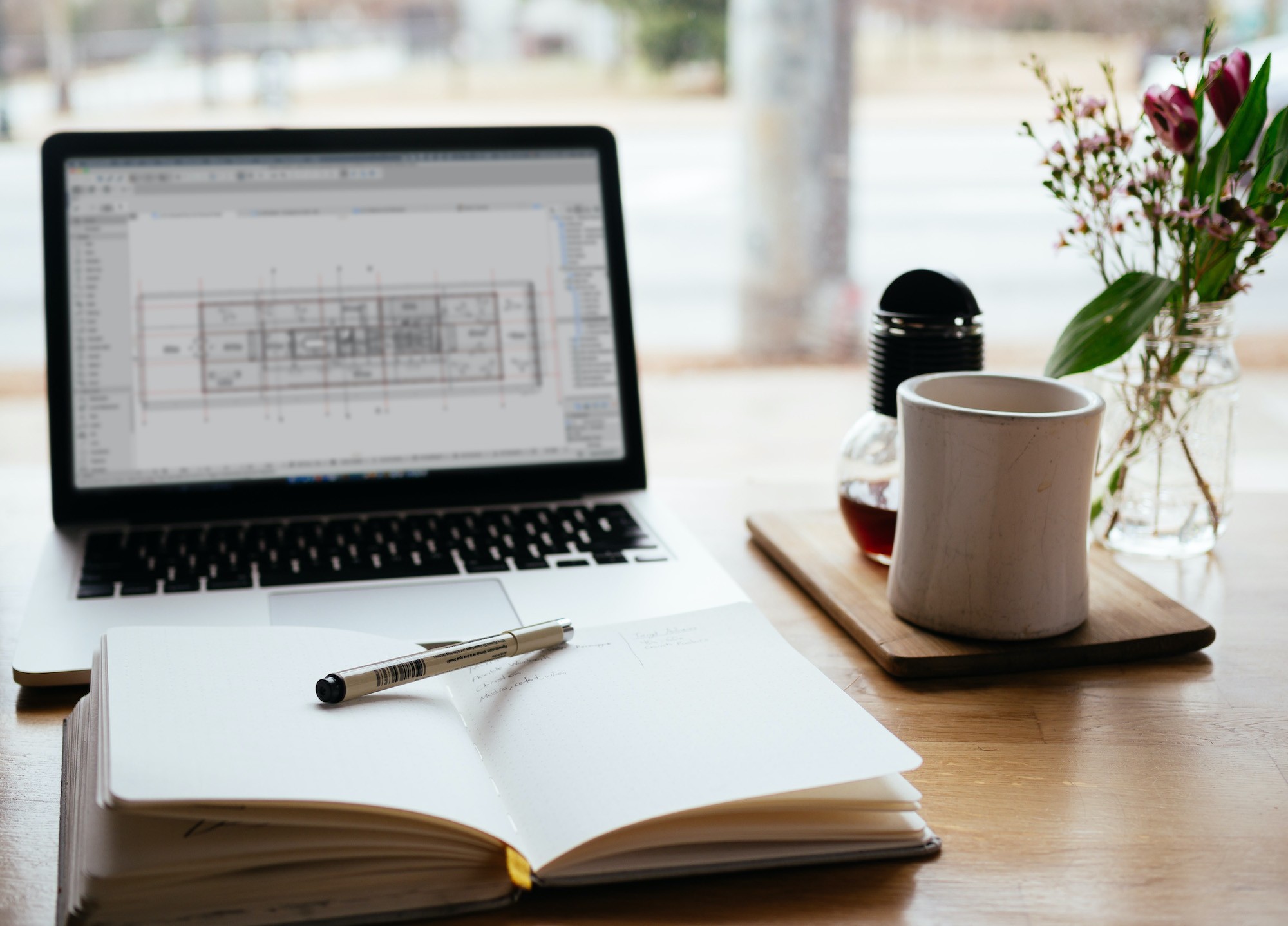 Agenda
Weeks 1 - 4 BIM Office Management
The BIM Office Management module focuses on the implementation process, the current reality around BIM usage, including standards around the world, the new roles at office and project levels, and the collaboration workflows. It gives an overview of the supporting material around BIM workflows, such as the BIM Execution Plan (BEP) and the Design Responsibility Matrix. It also gives an insight into the legal challenges that may arise for a practice that has undertaken BIM projects. See the Modules tab for more information.
Weeks 5 - 6 Archicad Template Creation
The time and effort put into every project start-up are heavily dependent on the quality of the template that is utilized, therefore, it is worth investing in producing quality and relevant templates for the office needs. This training offers an overview of the responsibilities and technical knowledge of the Template Manager in relation to the task of creating and managing an office template. It summarizes the core activities and provides an implementation and audit methodology. See the Modules tab for more information.
Weeks 7 - 10 BIM Project Coordination
The BIM Project Coordination module focuses on the practical steps that a Project Coordinator needs to take in order to ensure that a project in Archicad is set up in an optimal way for efficiency, speed, and collaboration with other disciplines. Workflows related to data management, documentation creation, level of definition/development, project optimization, and project audits are explained in detail. Additionally, the coordination process is explained in practical terms, and tips around project setup and required data, are given for optimal collaboration between Archicad and Autodesk Revit in an OpenBIM environment. See the Modules tab for more information.
Learning Outcomes
By the end of the course, you will:
Have an understanding of all the current BIM standards, including ISO 19650

Be able to implement BIM in your practice using a structured approach

Be confident in analyzing an EIR (Employer's/Exchange Information Requirements) and compiling a BEP (BIM Execution Plan)

Learn how to develop and manage different areas of your Archicad template, such as its structure, data, naming conventions, and QA mechanisms

Learn how to set up and manage different areas of a live project in Archicad, including hotlinking, attribute management, and documentation creation

Learn how to approach specific modeling challenges in Archicad, such as split-level buildings, revisions, and multiple renovation phases

Learn how to audit projects, to ensure model and data consistency, using both Archicad and Solibri

Be confident in setting up the IFC translators to achieve the best results when exporting or importing IFC files in order to collaborate efficiently with external consultants who use different software

Learn how to approach coordination with other consultants using IFC models and managing issues through BCF
Main Presenters

Pantelis Ioannidis 
Director, Global Professional Services, Customer Success, Graphisoft
Pantelis is the Director of Global Professional Services at Graphisoft HQ. He is responsible for the development and global roll-out and delivery of learning, consultancy services and the BIM Manager Program at Graphisoft. He manages a team of consultants and formulates the strategy and direction of the Graphisoft Learn and implementation projects globally. He occasionally develops and delivers training and consultancy services to large accounts mainly on the subjects of BIM and ARCHICAD implementation and template creation.
Pantelis who is an ARB registered Architect, has been using Archicad for the last 15 years. Before joining Graphisoft, he was JRA's (John Robertson Architects), an AJ100 practice, BIM Manager for almost 4 years in London, UK, leading the practice's BIM strategy. Pantelis had been involved in several complex projects utilising BIM workflows, based on the UK BIM Level 2 suite of standards. He has also extensive training experience through his BIM Manager role, as well as previous roles and has delivered numerous training sessions and presentations in conferences worldwide.

Victor Tatrai 
Manager, Learn Program Content, Customer Success, Graphisoft
Victor is a Manager at Graphisoft and is responsible for the content of the Graphisoft Learn Program within the Customer Success mission. He's an architect born and raised in Brazil and currently residing in Budapest with double Brazilian-Hungarian citizenship, bringing a blend of technical expertise and cross-cultural experience to his role. He began his career as a Revit trainer, developing and delivering all-level courses in an Autodesk Training Center. After a few years, he discovered Archicad and joined Graphisoft Brazil as a partner, providing Archicad training and consultancy, implementing BIM in small to medium-sized offices, and selling Archicad licenses.
In his previous roles as Senior BIM Consultant and BIM Manager Program Lead in the Graphisoft Headquarters, he was responsible for developing and delivering top-notch training and consultancy services to a global audience with Graphisoft Learn; and leading international teams coordinating the BIM Manager Program on six different languages. He's an expert consultant in a variety of content, including but not limited to Office Management, BIM Implementation, Project Coordination, ISO 19650, Open BIM and IFC workflows, Data Management, Interoperability between Archicad and Revit, Template Creation, and various Archicad-related features and BIM workflows.

Szabolcs Kari
Manager, Product Management - Collaboration, Graphisoft
Szabolcs is the Manager of the Collaboration lane of Product Management in Graphisoft. He graduated as an Architect MSc in 2014 in Hungary. He used to be a practicing architect and later he became a BIM Manager in a governmental institution. He had been involved in the Hungarian BIM Standardization processes and took great part in the creation of the Hungarian BIM Protocol. At Graphisoft, he was responsible for developing and conducting Archicad-related trainings and the BIM Manager training. He is heavily involved in the creation of the European BIM Standard suite by being a member of the Hungarian Standards Committee (CEN/TC 442 BIM). He is an experienced BIM Manager, Archicad user and trainer with a special focus on the OPEN BIM workflows (IFC and BCF), IFC Based Quality Assurance, BIM implementation, BIM standards and Point Cloud Based Building Surveys. He is a Certified Archicad BIM Manager, a Certified Solibri Trainer and holds a buildingSMART International Professional Certification.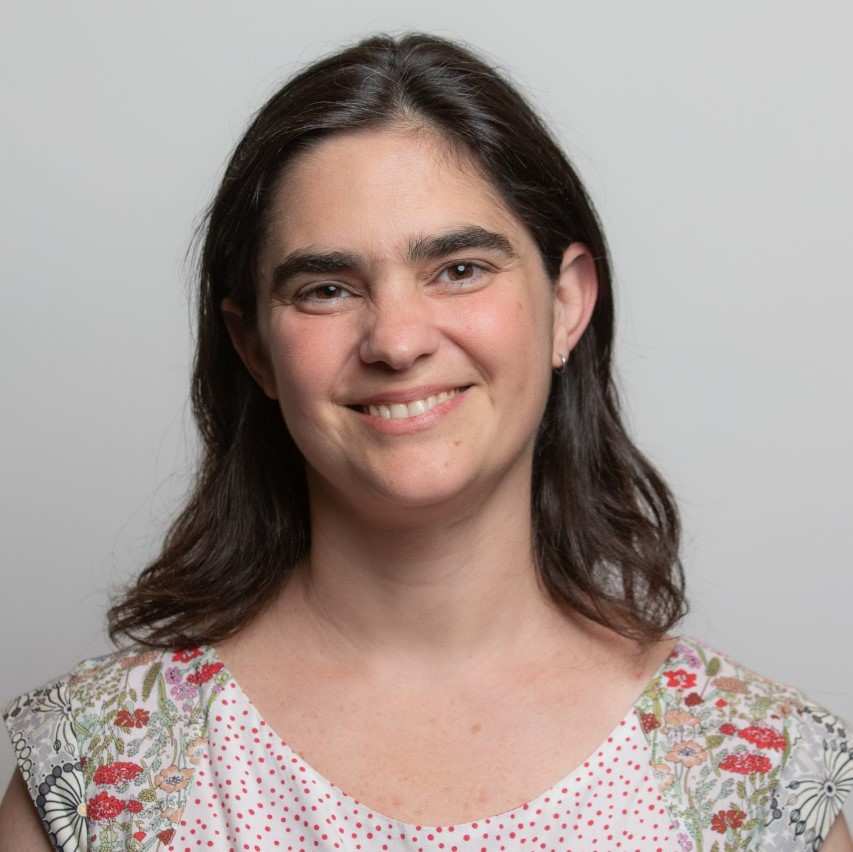 Marina Cabral 
Senior Professional Services Consultant, Customer Success, Graphisoft
Marina is a Senior Technical Consultant for the Global Professional Services at Graphisoft HQ, based in London. She is a Brazilian Architect, with a MA in Conservation Studies (Historic Buildings).
Marina has been using Archicad for the last 11 years. Before joining Graphisoft, she worked at JRA (John Robertson Architects) as an Architectural Designer where she was involved in several complex projects. She was involved on the office CAD group helping the development of templates, project audits, new staff training and taking the role of BIM Coordinator when necessary.
At Graphisoft, she is working on the development of the new Model and Office Management Bundles and supporting the BIM Manager Program.
She is a Graphisoft Certified Archicad BIM User, BIM Author and BIM Manager and Graphisoft Certified Professional Services Consultant.

Caleb González
Professional Services Consultant, GRAPHISOFT North America
Caleb is a Professional Services Consultant at Graphisoft, North America. As part of the BIM Process and Strategy team, Caleb collaborates with architectural firms across the United States in the implementation of BIM workflows, best practices, and training/on-boarding.
Caleb is a licensed Architect, graduated in 1998, who specialized in Residential and Religious architecture. Caleb has taught architecture and organized the implementation of CAD/BIM programs in 2 Universities in Guadalajara, Mexico. As a former BIM software reseller, has been involved in consulting and implementation with architectural firms since 2001 drawing from the experience in his own practice and as project manager in York International, with projects in Mexico and Central America.

Duncan Gilchrist
Professional Services Consultant, Graphisoft North America
Duncan is a Professional Services Consultant at Graphisoft, North America. He works with firms predominantly located in Southern California in the implementation of BIM workflows, best practices, and training/on-boarding. He specializes in Template development, advanced design techniques and graphic representation.
Duncan Graduated from the University of Pennsylvania in 2002 and went on to Masters Studies at the University of Florida. Following school, he grew to Senior Associate at Mix Studioworks in Los Angeles where for 9 years he focused on large-scale, international design projects in Southeast Asia and China in addition to implementing BIM for the firm. Initially certified as a Graphisoft Consultant in 2012 he has consulted with other firms over the years to implement Archicad and upskill staff. Since 2017 he has worked for Graphisoft directly.
 
Brendon Reid 
Director, Reidefine, Sydney, Australia
Brendon is the Director of Reidefine, a company founded from his passion for assisting design consultancies improve their competitiveness. By implementing holistic digital strategies and thought leadership, Brendon drives change and delivers improved business performance and culture. During his tenure at various multi-national organisations, Brendon's leadership returned significant advances in productivity, consistency and quality. He has held various senior BIM roles, leading teams utilising both Archicad and Revit over the past 8 years and leading the delivery of architectural projects prior to this. His experience with Archicad began in 1994. As a specialist in his field, Brendon works with business of all sizes to identify opportunities to improve productivity through innovative digital process improvement. Brendon ensures there is always a strong emphasis on quality and consistency. On the weekend, Brendon still enjoys co-managing and playing competitive football, although the legs aren't getting any younger!

Nando Mogollon 
Digital Design Senior Consultant, BuilDIGITAL, Sydney, Australia
Nando Mogollon holds university degrees in Architecture and BIM Management, currently working as a Digital Design Senior Consultant with BuilDIGITAL, a BIM/Digital Engineering consulting company specialized in model coordination and integration services and OpenBIM advice to architectural and construction companies. As part of his current role, he is responsible for providing advice on digital engineering / BIM, information management, IFC-based interoperability and integration with other common digital tools. His career of over 20 years includes experience in large scale complex projects, participating in BIM coordination and  management, OpenBIM /IFC coaching and training using software tools such as Solibri, BIMCollab, Navisworks, Archicad and Revit. His skills had taken him to work in Australia, Canada, China, South Africa, and Colombia in South America, allowing him to get a wide understanding of several design, construction and digital practices in most major BIM software applications.
Nando is an active member of the digital engineering and BIM community and has participated as guest speaker at several local and international industry conferences over the past 10 years in multiple countries. Nando has been a member of the Colombian Association of Architects, the Royal Architecture Institute of Canada and other local associations. He currently lives in Sydney, Australia, with his family and usually attends local and online events.

buildingSMART International   
Graphisoft has been reviewed and registered to train individuals in accordance with the buildingSMART Professional Certification Program by bSI. By attending the Graphisoft BIM Manager Program, attendees will gain the required knowledge to participate in the buildingSMART Professional Certification exam, should they wish to pursuit this certification path. For more information, visit https://education.buildingsmart.org/

AIA Continuing Education   
The Graphisoft BIM Manager Program is approved by AIA. AIA members who attend the course can receive 40 AIA credits.
Graphisoft BIM Talks
After completing the course, you will become a member of our Graphisoft BIM Talks community, where you will have the ability to participate in monthly meetings with past participants and present yourself or attend other participants' presentations.
Have questions?
If you have any questions, please visit our FAQ section or contact us at bimmanager@graphisoft.com.